Seattle crime forces Postal Service to halt deliveries for entire zip code
The United States Postal Service shut down deliveries for an entire ZIP code in Seattle after reports of crime, mail theft and vandalism, residents report.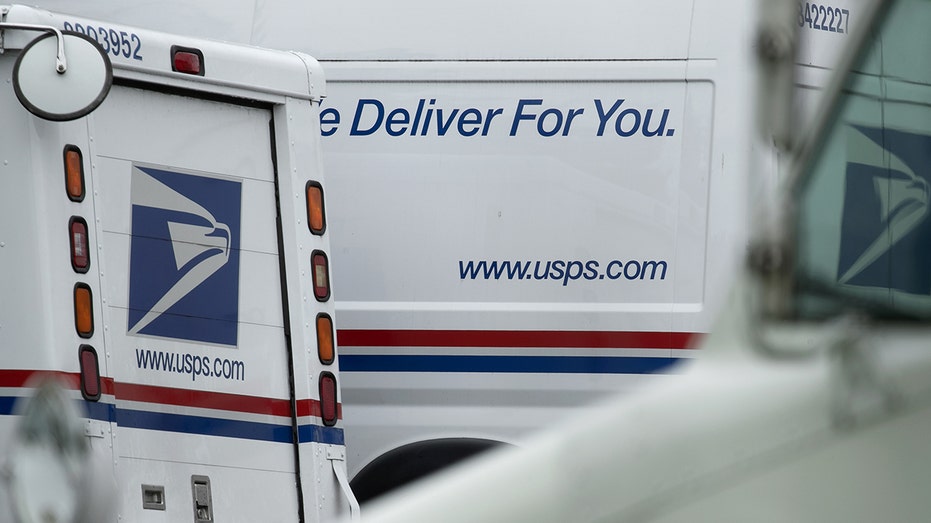 Mail theft in Seattle reportedly forced the United States Postal Service to pause deliveries for an entire ZIP code to pause this month, according to local reports. 
The Postal Service announced mail delivery for the 98118 ZIP code resumed Tuesday after delivery was halted since last week for "less than 900" residents, The Seattle Times reported. Residents in the ZIP code were told to pick up their mail from the local post office while delivery services were paused. 
"Due to the rise in mail theft and vandalism we will be holding all mail for your address. We do not have an exact date of when all master locks will be replaced," a sign on a mail container near in the Columbia neighborhood of the city read, according to KING 5. 
Residents who spoke to the outlet said they were not alerted to the pause in deliveries by the Postal Service, only discovering the halt by talking to neighbors or seeing Facebook posts about the pause. 
SAN FRANCISCO RESIDENTS MAY BE MISSING MAIL AFTER POSTAL CARRIER WAS ROBBED LAST MONTH
Apartment buildings' management also allegedly let residents know that thieves had stolen a master key, which the Postal Service uses to open collection boxes, outdoor parcel lockers and cluster box units, according to KIRO 7. 
"Mail delivery to less than 900 residents in parts of south Seattle was affected last week because of equipment security concerns. Improvements to the affected equipment were made, and all mail was delivered to the impacted residents," Postal Service spokesperson Kim Frum told Fox News Digital on Thursday when asked about the pause. 
"We appreciate the patience and understanding of the community as we work to preserve the safety and sanctity of the mail," she added. 
During the pause, residents reported waiting in long lines at their local postal annex, with some waiting at least an hour, KING 5 reported. 
MASSIVE CALIFORNIA TRAIN LOOTING PROMPTS INTENSE CRITICISM OF DEMOCRATS, GAVIN NEWSOM: 'THIS IS AMERICA?'
MASSACHUSETTS USPS LETTER CARRIER ROBBED WHILE DELIVERING MAIL IN NEIGHBORHOOD, TEENAGERS ARRESTED
Robberies of postal carriers across the country has quadrupled over the last decade, according to data provided by the Postal Inspection Service to the Associated Press earlier this month. Robberies of the workers often include stealing their master keys, also known as arrow keys, but the Postal Service declined to tell the AP how many such keys are currently in use. 
Last year, the Postal Service shut down deliveries in a Santa Monica, California, neighborhood after a string of attacks against carriers. 
US POSTAL SERVICE ALLEGED SPYING ON CONSERVATIVES GOES UNCHECKED BY HOUSE DEMOCRATS
Earlier this moth, the Postal Service and United States Postal Inspection Service announced it was broadening its safety measures to curb mail theft and better protect carriers from attacks. 
"As crime rises, so do the threats against our public servants," Postmaster General and Chief Executive Officer Louis DeJoy said in a press release. "The men and women of the Postal Service are walking our nation's streets every day to fulfill our mission of delivering mail and packages to the American people. Every Postal employee deserves to work in safety and to be free from targeting by criminals seeking to access the public's mail."
What's Your Reaction?