Three Biden nominees who were too extreme for Senate Democrats
President Biden has had three failed nominations so far this Congress after a Democrat-heavy Senate couldn't rally around some of his "extreme" nominees.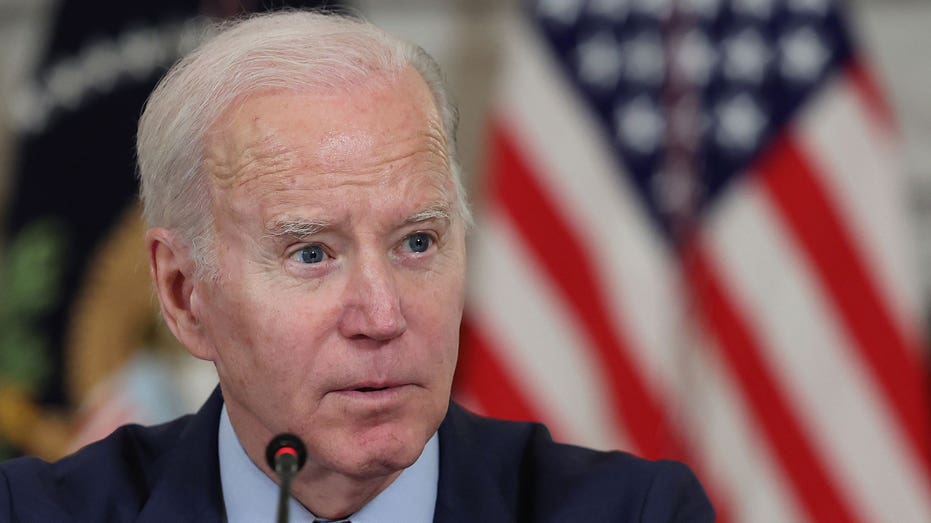 President Biden has watched three high-profile nominees flop in the Senate this year after Democrats failed to unify around them. Republicans argue these failures should be a "wake-up call" that Biden can't count on getting his "extreme" nominees confirmed.
On Thursday, Michael Delaney, who was nominated for the First Circuit Court of Appeals, withdrew his nomination after it was clear he would not earn enough Democratic support in the Senate Judiciary Committee to move forward.
It wasn't clear which Democrat or Democrats on the committee wouldn't support Delaney. But they appeared to be swayed by Delaney's actions in 2014, when he represented a private school involved in a high-profile student assault lawsuit and allegedly used "hardball tactics" in an effort to remove the alleged victim's anonymity during the proceedings.
While the White House insisted Delaney was a highly qualified nominee, he appeared to be weighed down by the outpouring of calls to the committee saying he shouldn't serve on the bench because of his role in the case. Delaney marks the third nominee from the White House this Congress that has had to withdraw from the process in a Democrat-led Senate.
WHITE HOUSE HITS BACK AFTER MANCHIN SINKS BIDEN NOMINEE PICKED TO OVERSEE GAS STOVE CRACKDOWN
In March, Gigi Sohn, Biden's pick for the Federal Communications Commission (FCC), withdrew her nomination after Sen. Joe Manchin, D-W.Va., said he would join all Republicans in voting against her. Conservatives called her a "left-wing partisan activist," and Democrats had trouble with "past ethical problems," according to Sen. Ted Cruz, R-Texas.
MASSACHUSETTS US ATTORNEY RACHAEL ROLLINS TO RESIGN AFTER DOJ WATCHDOG PROBE INTO DEM FUNDRAISER ATTENDANCE
Also in March, Phillip Washington, nominated to head the Federal Aviation Administration (FAA), withdrew his nomination after Democratic senators Krysten Sinema, I-Ariz., and John Tester, D-Mont., were rumored to be opposed. Washington faced criticism for his minimal experience in the aviation industry, and he was involved in an investigation into corruption allegations during his time as CEO of LA Metro.
He also was a party to a lawsuit as CEO of Denver International Airport that alleged discriminatory and retaliatory practices.
Transportation Secretary Pete Buttigieg said at the time of Washington's withdrawal that he was "an excellent nominee."
Cruz urged Biden to nominate someone else with an "extensive" background in aviation who can "earn widespread bipartisan support in the Senate and will keep the flying public safe."
Republicans this week said these failed nominations should send a message to the White House and even some Democrats on the committee that they must select moderate nominees to win approval in a Senate Democrats narrowly lead 51-49.
SEN. TED CRUZ CELEBRATES GIGI SOHN FCC WITHDRAWAL, QUESTIONS OTHER BIDEN PICKS
"I don't think this committee, or our Democratic colleagues, have yet learned their lesson about rubber-stamping unfit, extreme party-line nominees," said Sen. Tom Cotton, R-Ark.
He noted that Rachel Rollins, the disgraced U.S. Attorney in Massachusetts, resigned this week after she was found to have abused her office by committing "egregious" ethical violations. Republicans had warned against Rollins during her nomination process, but Cotton said those warnings were ignored and dismissed as partisan by Democrats who voted unanimously to move her nomination forward.
"Republicans have given bipartisan support to the vast majority of the president's nominees. I hope my Democratic colleagues will begin to realize that when we do raise serious concerns about, not only the professional record but the character and integrity of the nominees, it's worth listening with an open mind," Cotton said Thursday.
Ranking committee member Sen. Lindsey Graham, R-S.C., warned Thursday that having a majority in the committee means the majority party can "tend to pick people that are being pushed by the most partisan folks on either side of the aisle.
"And I will continue to support my colleagues' discretion, collaborating with the White House to pick people … but it can't be without bounds. So, Mr. Chairman, this is sort of a wake-up call for all of us."
What's Your Reaction?